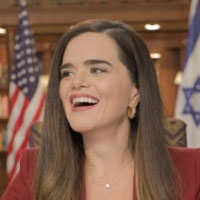 Sandra Hagee Parker is the Chairwoman of the CUFI Action Fund, a nonprofit 501(c)(4) nonpartisan organization, based in Washington, D.C. The Action Fund is related to the nation's largest pro-Israel grassroots organization Christians United for Israel(CUFI) which is dedicated to ensuring the nation's elected officials hear the perspective of CUFI's eight million members and the millions of additional Christian Zionists across the country.
Since 2013, in her tenure as Chairwoman, Sandra has testified multiple times before the Texas House and Senate, and testified before the US House Judiciary Committee in November of 2017 on anti-Semitism. A practicing attorney, prior to her work with the CUFI Action Fund, Parker was an attorney at RPSA, LLP, where she practiced corporate and non-profit law and was peer voted a "Top Lawyer" in San Antonio in 2013.
---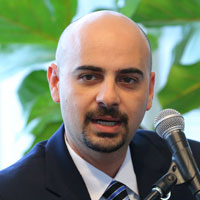 Ari Morgenstern is the CUFI Action Fund's Senior Director of Policy and Communications where he focuses on the organization's policy planning and strategic communication campaigns. Previously Morgenstern served in the private sector as a communications consultant and as a Press Officer at the Israeli Embassy in Washington. Morgenstern holds a B.A. in Political Science from the University of Alabama, an M.A. in Political Science from Georgia State University, and an M.A. in Government focused on Diplomacy and Conflict Studies from the Interdisciplinary Center in Herzliya, Israel. In the past Morgenstern volunteered for the Israeli police, and presently he volunteers for his local search and rescue team.
---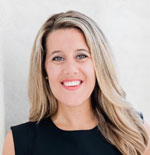 Alexandria Paolozzi is the Director of Government Affairs for the CUFI Action Fund. Previously Paolozzi served as a litigation paralegal at Allen & Overy LLP and as the Senate Legislative Director for Concerned Women for America. Paolozzi holds a B.S. in Political Science from Liberty University. An alumni of Liberty University's Washington Fellowship program, Paolozzi served as the Resident Director from 2015 to 2019. She is also an alumni of Israel Collective. In the past Paolozzi has published work in The Hill, The Christian Post, and Red Alert Politics. 
---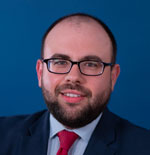 Boris Zilberman serves as Director of Public Policy and Strategy for the CUFI Action Fund where he focuses on the organization's governmental outreach, policy development, and political operations. He previously served as Deputy Director of Congressional Relations at the Foundation for Defense of Democracies (FDD) where he worked on a range of issues encompassing foreign affairs, defense, and cyber-enabled economic warfare. As part of FDD's Center on Economic and Financial Power, he focused on the evolving financial and strategic developments in the U.S.-Russia relationship. Prior to joining FDD, Zilberman spent five years working as Manager of Defense Programs in the Policy and Government Affairs Department at the American Israel Public Affairs Committee (AIPAC). Zilberman holds an M.A. in Global Security Studies from Johns Hopkins University and a B.A. in Political Science from The University of Alabama. He is fluent in Russian.
---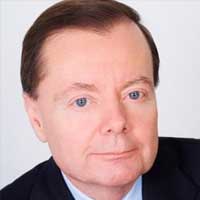 Gary Bauer is Washington Director Emeritus of the CUFI Action Fund. Previously Bauer served as President Ronald Reagan's Under Secretary of Education and Chief Domestic Policy Advisor. After leaving the White House, Bauer worked with several family oriented advocacy organizations. Bauer serves on the board of the Emergency Committee for Israel and as President of American Values. In 2010 he received the Defender of Israel Award from the Zionist Organization of America.